Carolyn Neville
Managing director of New Vision Training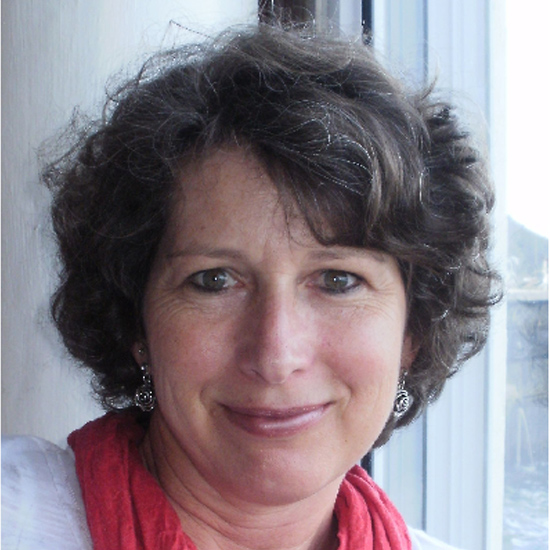 Carolyn has a BA degree with majors in English and Anthropology, as well as a certificate in Coaching from the UCT Centre for Coaching. Having grown up in a family of hoteliers, and lived in a city centre hotel for the first seventeen years of her life, she is steeped in the industry. She claims "it runs through my veins! I have thirty-five years experience in training, having worked for the Industrial Society UK (a management training organisation) in London, as well as running the Price Waterhouse Training Centre in London. For the past twenty - five years, I have been running my own training company, both in Harare, Zimbabwe and in Cape Town, South Africa. I have been involved in both training and consulting with a range of clients, from backpackers to five star hotels. I have worked extensively throughout Africa in South Africa, Namibia, Botswana, Zimbabwe, Swaziland, Zimbabwe, Mozambique, Malawi, Tanzania, Nigeria and Ghana. I have ties with CATHSETTA and have my NQ Assessor Licence as well as an Advanced Trainers Qualification from THETA. I was a Board Member for FEDHASA Cape in 2010. I am currently the Chairperson of the Observatory Civic Association."

New Vision Training offer the following courses:
Hospitality Courses:
Our range of practical skills courses gives participants the opportunity to learn by doing (Outcomes Based Training), thus empowering them to make an immediate difference in their job performance.
Food and Beverage Service Skills:
Designed for banqueting, restaurant and drinks service staff.
Banqueting Skills.
Waiter Service Skills.
Mini Bar Skills.
Beverage Service Skills.
Hospitality Housekeeping Skills:
Room attendants and linen room attendants skills training, as well as supervisory skills for housekeeping staff.
Room Attendant skills.
Linen Room skills.
Public Area Cleaning skills.
Housekeeping, Supervisory and Management skills.
Butler Training.
Front Office Skills:
Programmes for receptionists, porters, reservations and switchboard staff.
Porter skills.
Concierge skills.
Reception skills.
Reservations skills.
Telephone skills.
Guest House Training:
Individualised training for the specific needs of Guesthouses, and Bed and Breakfasts.
A culture of service excellence must start from the top and filter down. Courses of this nature should be attended by all levels of staff, so that everyone in the organisation operates with the same mindset and has positive service values that will make a real difference to the guest or customer.
The
'Making a Real Difference'
programme is designed around the specific needs of a particular group in an organisation. The programme is highly participatory and practically relates to people's work situations. Management's Role in Guest/Customer Service in Empowering Management to a 'Make a Real Difference':
An overview of the
'Making a Real Difference'
programme so that management and supervisory levels are able to support front line staff in the service process. This programme focuses on enabling management to create the right environment so that staff can deliver excellent service.
Making a Difference through Guest/Customer Service:
Empowering department staff with positive service attitudes by improving people's handling skills, thereby building a reputation for excellence that guarantees repeat business.
Understanding Business (the Business Game): Making a Difference in Guest/Customer Service:
Participants learn the principles of how business operates, and then understand how their role in customer service contributes to making a business successful.